Introduction
The reporting season is regarded as one of the most important times for all companies. It is the time when publicly traded companies announce their financial results and company performance to the market - providing a deep insight into their progression. We say "season" because a large volume of companies (usually within the same industry) all report at around the same time. However, it becomes increasingly hard to keep up with the seemingly sporadic nature of different companies reporting their earnings at different times! Why is there no overall market structure, and - why can't all companies just report at the same time?
What do Companies Report?
During reporting season, companies release audited documents that contain financial statements outlining their performance. These documents include a company's balance sheet, income statement, cash flow statement, financial forecasts and more. 
- Balance sheet: This provides a snapshot of the company's financial health at the end of the reporting period. It includes a summary of the company's assets, liabilities and shareholder equity.
- Income statement: This shows a company's financial performance over an accounting period (usually over 6 or 12 months). It includes a summary of a company's revenues, expenses and P&L. 
- Cash flow statement: This shows a company's level of free cash flows and capital expenditures. These are typically broken into cash flows from operations, investing and financing activities.
- Financial forecasts: Here companies provide guidance of future revenues and earnings for upcoming financial years.
Further, most companies include investor presentations. These may be useful in highlighting key strategic decisions for the company such as cost-cutting measures, growth and expansion plans, and plans for mergers and acquisitions (M&A) activity or divestments.
The ASX 
ASX listed companies are required to report these financial results to shareholders at least twice a year: as half-year results and later as full-year results (within two months of the end of their fiscal year). As most companies have balance sheet dates of 30 June (in line with the Australian Financial Year from 1 July – 30 June) the main reporting season takes place in August when many companies release their full-year results with half year results in February. However, some companies such as Webjet have their fiscal year start on 1 April and end on 31 March – why?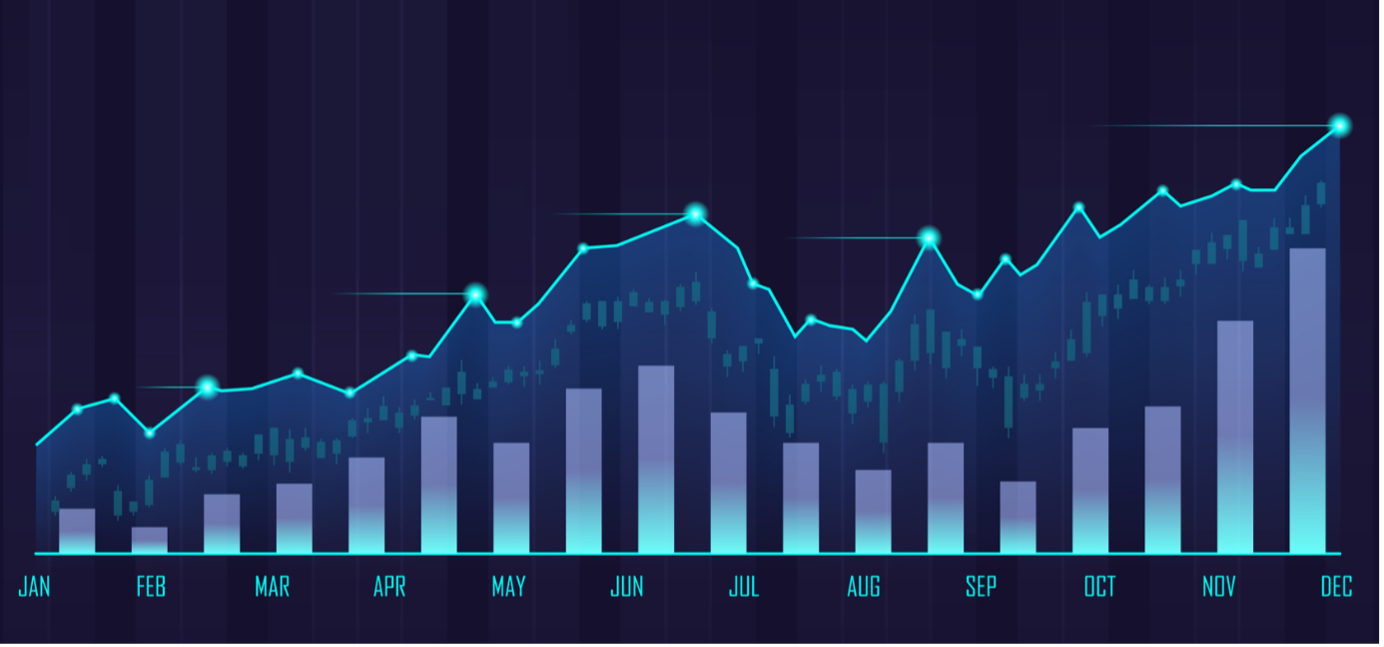 The Company Cycle
As a result of a company's flexibility to be able to set its own fiscal year, we see different companies devise varying reporting strategies. Recall, the goal of any company through the earnings season is to highlight its progress and showcase (hopefully) attractive results to possible investors and existing shareholders. Through this, we see companies take advantage of seasonal trends and therefore devise a fiscal year that aligns with their goals. Different industries fluctuate at different times – and a result, we see differing fiscal years from company to company. 
A good example of this would be a company that has to stock up on inventory during its winter months (in hopes to sell its inventory for a substantial profit during later months). If a company were to report its earnings right after it stocked up on inventory – their earnings wouldn't look very promising to investors. This may be because the higher-than-normal inventory purchases will decrease its earnings and create a false image of the company's financial status for that period when a company could just be strategically stocking up during cheaper times.
An example of a company deviating from standard fiscal periods is one that we have already mentioned before - Webjet (WEB.ASX), reporting its final year results shortly after 31 March. In their financial report (FY21) Webjet stated that their largest business unit "WebBeds" delivered a significant proportion of its EBITDA contribution during the northern hemisphere summer months. By having their fiscal year end on 31 March, Webjet ultimately aims to have their first-half year period capturing the strongest contributions of WebBeds - which will in turn make their half-yearly results strong. And because of these strong half-yearly results, WEB aims to have investors gain confidence in Webjet and its activities, allowing for greater certainty towards strong end of year results. 
In Summary
All in all, different companies report their financial results at different times. As most ASX listed companies follow the Australian Financial Year we see that a lot of earnings results happen at the same time – however, there are some outliers. 
At Maqro, our team of research analysts keep track of when companies report, and what periods are strongest seasonally for their operations, which adds conviction to our recommendations.